I have a confession to make, I don't take the time to remove inactive Twitter accounts from the list of people I follow.  The only thing that would drive me to unfollow someone is when they flood my stream with post, after post, after post without any effort given to temporally spreading out their posts throughout the day. That, and if a follower turns out to be X-rated.
However, I have noticed that many twitter users take a much more active role in using software and other means to unfollow people.  I tried using a tool (I think it was Unflitter) but it took way too much time to process, so I stopped.
I am also not one of those people who unfollow  just because they did not follow back.  I use Twitter for two reasons: 1) to make connections, 2) to gain knowledge and news.  If I want to hear what someone has to share, I'll follow them, and don't really mind if they don't follow back.  ( Is your head spinning with the all the "follow" inclusions, I'll have to remember not to use it as a keyword so Google won't punish me!)
Anyway, the curious George in me wanted to know what criteria others would use to unfollow someone on Twitter, so I asked my Facebook community.  Here's what they shared (I love my Facebook community!):
Multiple Choice Answers
Some of my awesome Facebook friends also shared their thoughts as comments.
Comments
How about you? What motivates you to unfollow someone on Twitter?  You are welcome to vote below or leave a comment, or both!
Motivation behind unfollowing people on Twitter
What would motivate you to take the time and unfollow people on Twitter?
1
Not who they seemed to be, they're trashy porn sites

2
Those who flood my stream with Rss feeds

3
Those who use vulgar and offensive language

4
Those who send me too many Direct Messages

5
Those who provide little value to me

6
Those who only autopost from Facebook

7
I can't build realtionship with people who don't follow back
8
I unfollow inactives, no posts for 15 days or more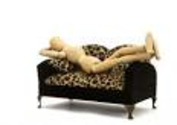 9
Following back is a sign of mutual respect, pure and simple

10
Thos who's content is no longer relevant to my life/work/school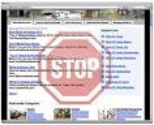 11
I fee those who do not follow are not interested in me