Ever wonder what would make an award winning Facebook page ?  Read on…
Being nominated and winning an industry competition is a timeless and powerful marketing tool.  Since the dawn of social media, there has been a plethora of contests recognizing excellence in various aspects of Web 2.0 marketing.
In preparation for their upcoming Facebook Success Summit, Social Media Examiner called for nomination of best Facebook business pages.  I was curious to find out what would motivate someone to nominate a Facebook page for a prize.  We all like many pages, but I wanted to know the thresh hold that  business owners need to pass in order to get their fans love them enough to take the time to go through the process of nomination.
August 20th was the deadline for the submission, so I waited until nomination was closed and asked my Facebook community the question.  You can see the results of the poll posted below:
And here are additional comments
Education value earned the top spot in our poll, while entertainment and conversation were tied for the second spot.   To me, the take home message from this poll is if we want our fans to love us, we have to do three things:
Educate
Entertain
Converse
Purely educational content by itself could be boring, so we would be wise to make education entertaining, and make an effort to create posts that are conversational.
What would make you nominate a Facebook page for an award? Please vote below or leave a comment.
I would nominate a Facebook page for an award if
The goal of this poll is to determine what would motivate a Facebook user to nominate a Facebook page for an award.
1
It offers educational posts

2
It actively engages people with content and interaction

3
It is entertaining and makes me laugh

4
It offers the latest news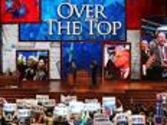 5
It is involved in a cause I care about

6
It has tabs with lots of added value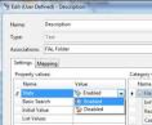 7
It belongs to my friend

8
The cover image is engaging and creative
9
I am asked to nominate in a creative way
10
It offers me a goody in return for the nomination